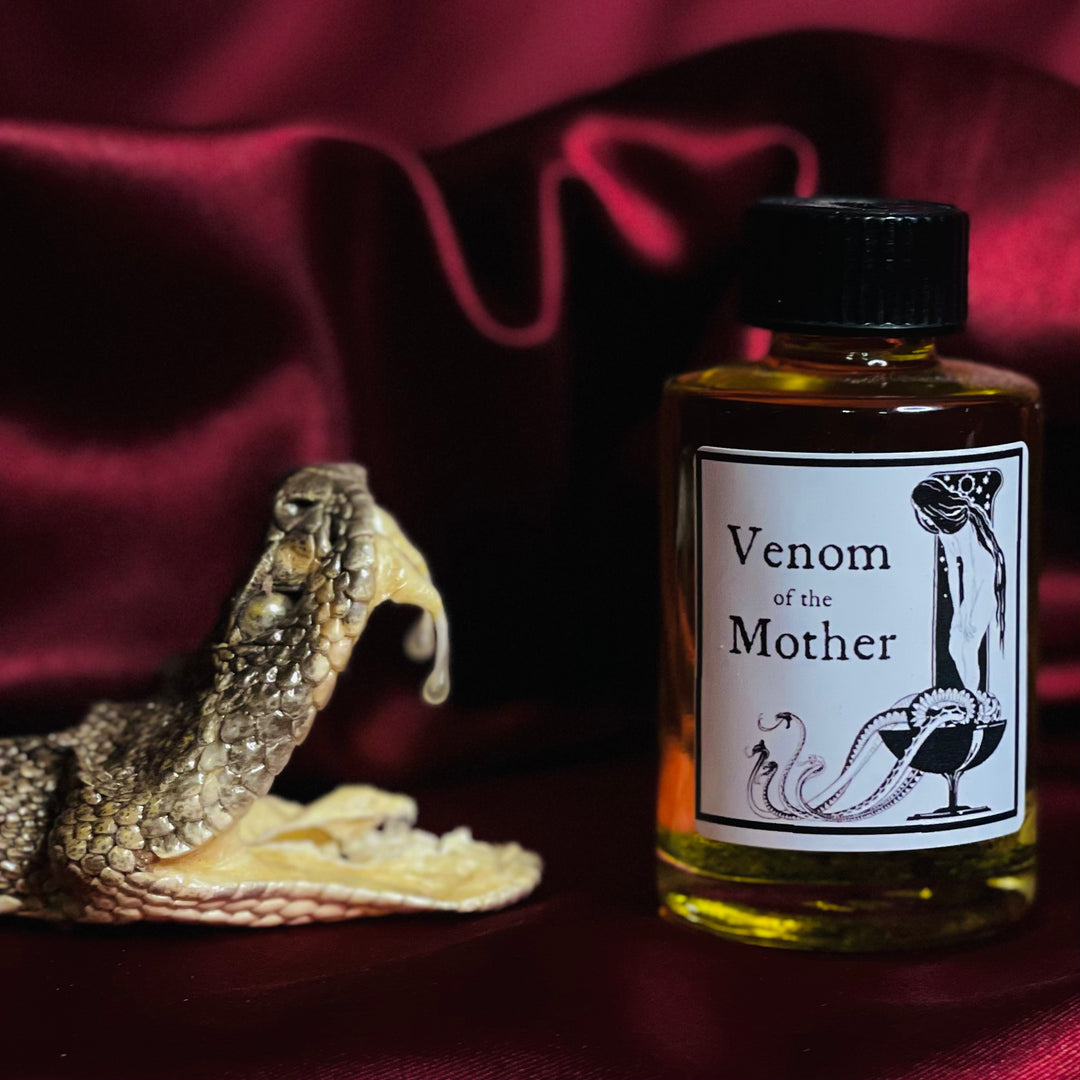 Algol : Venom of the Mother Oil
---
Free Shipping within the USA
In stock, ready to ship

Inventory on the way
A hissing nest of serpents armed with the venom of Algol to inspire malice in both place and person, to bring about a withering of vitality, to inspire insanity, to grant vengeance over wrongdoers. 
Built partially upon:
✥ Diamond ✥ Red Coral ✥ Hellebore ✥ Belladonna ✥ Henbane ✥ Snake Skin ✥ Snake Rib ✥ Rattlesnake Head ✥  and a mass host of other ingredients.
A cacaphonic expounding of malice lives within this oil which can be plucked forth and sent out by those few who will meet it. Do you dare?
This is by far the most malefic oil Haus of Ophidious has offered publicly and should be approached responsibly.
1 fl oz
Arrives with detailed instructions.