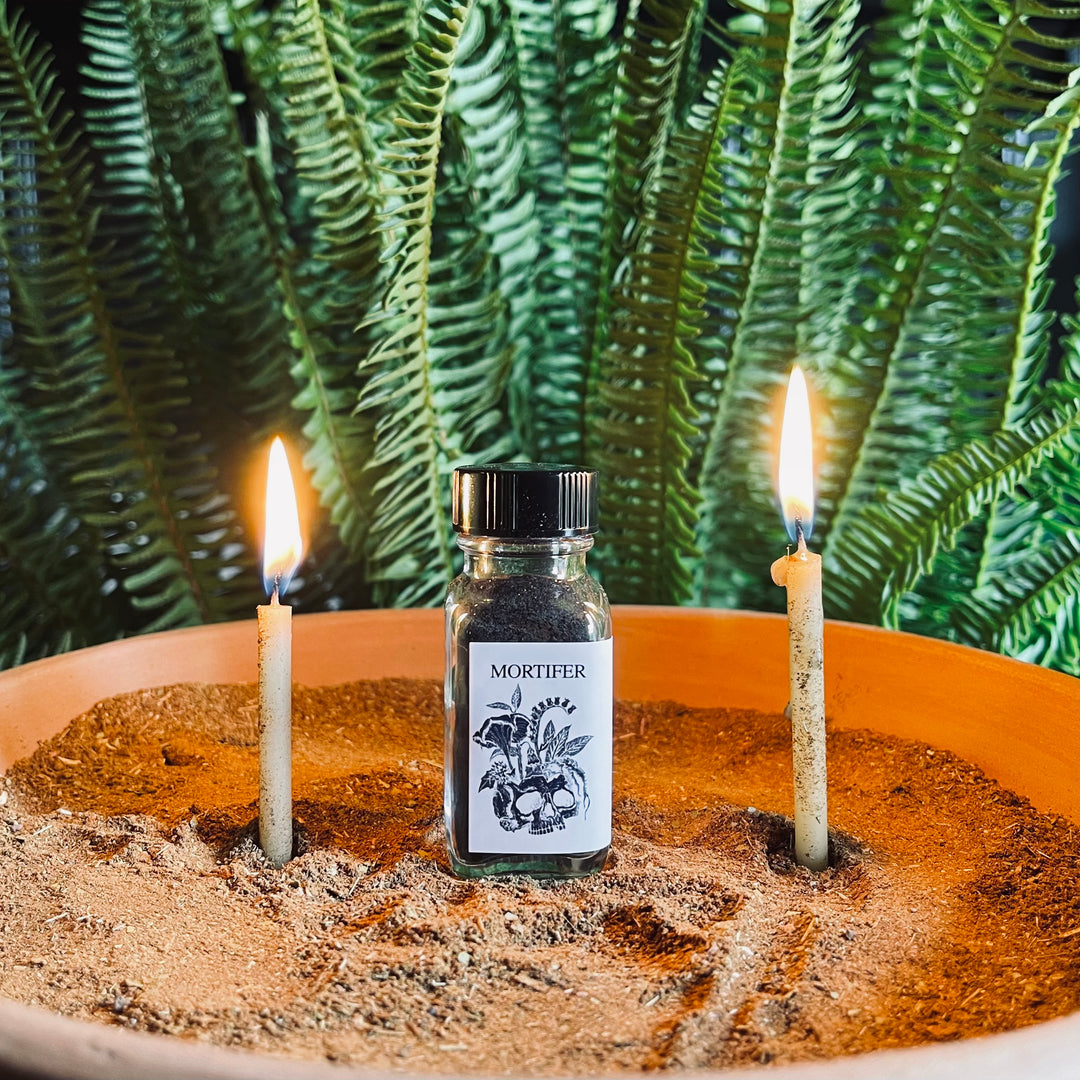 Mortifer Destruction Powder
---
Free Shipping within the USA
In stock, ready to ship

Inventory on the way
Mortifer - Death Bringer
A powder of destruction. Used to send nightmares, destroy relationships, cause misfortune, and to ensure that your enemies are left in nothing but ruins and ash. 
This blend has a vampiric nature to it, draining your adversaries of their vitality. 
This is composed of various poisonous plants, insects, powders, dusts, dirts, and much more. 
Containing Belladonna, Henbane, Aconite, Hemlock, Beetle, Wasp, Snake, Dirt of the graves of 21 soldiers, Graveyard dirt, among various other plants, roots, bones, powders, and dusts.
*Products such as herbal ointments and oils often contain plants from the nightshade family which can be toxic. All items containing these will have that labeled on their description. If these items (Flying ointments, herbal ointments, conjure oils, conjure powders, etc) are applied to the skin and a reaction or harm occurs, Haus of Ophidious LLC cannot be held accountable as the items are sold as curious only. 
Sold As A Curio Only
By purchasing you agree to The Policies of Haus Of Ophidious LLC